Bring together manufacturers and suppliers for successful digitalization projects.
On Tuesday, June 15, the Industry 4.0 Commission of Medinsoft was inaugurated with Sylvain GRAS as president and co-president Aurore PASQUIER KORB from TEAM Henri-Fabre.
Identified as a provider of Industry of the Future solutions, EDITAG was present to discover the challenges of this new commission of Medinsoft :
Guide companies towards digitization experts to ensure continuity of services and be better equipped to face crisis situations. Objective: improving performance, while controlling the environmental impact;
Establish close links between institutions, associations and groups of companies in the digital sector;
Develop and strengthen synergies between all industrial players and solution providers;
In conjunction with partners, develop reflections in order to provide companies with Proof of Concept - POC, Proof of Value - POV and demonstrators by pooling costs on digital subjects.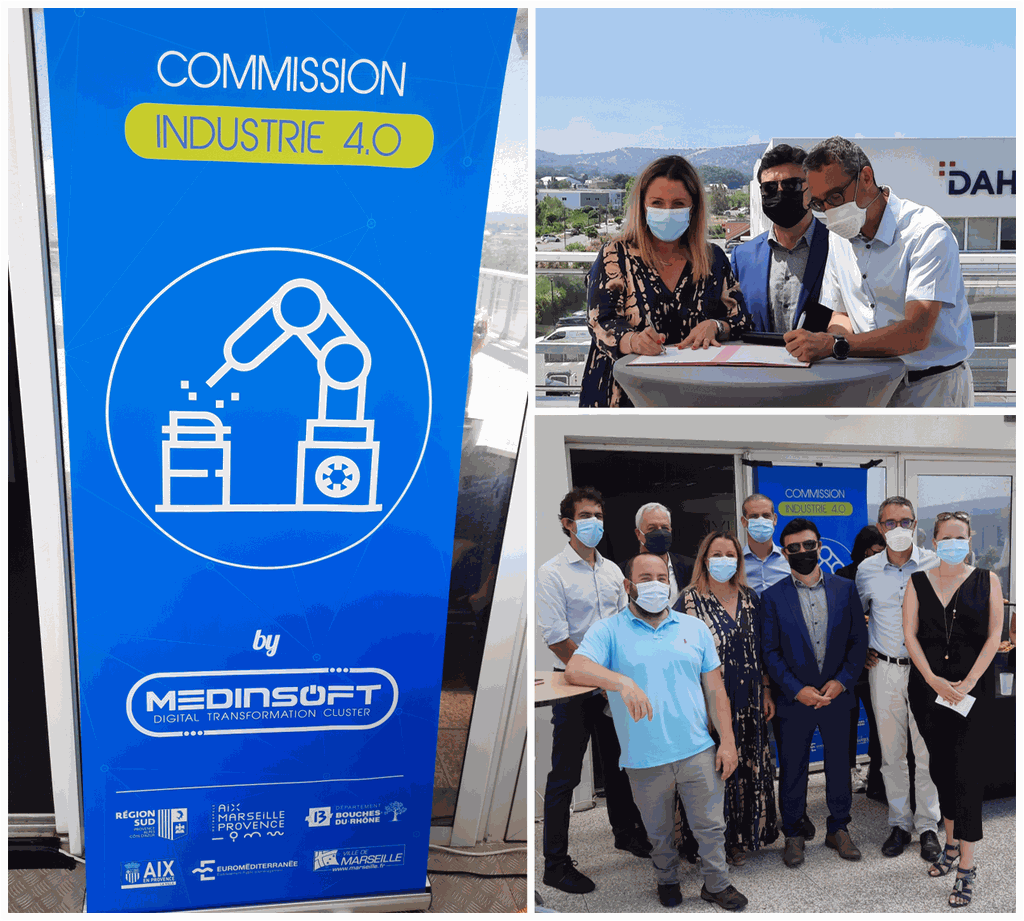 We look forward to being able to participate in the various working groups that will take place on subjects such as the digitization of factories or IoT.