Ever more complex applications in various fields such as transport, health, energy or industry require an increased level of network performance.
5G, the fifth generation of standards for mobile telephony has therefore landed since the start of 2020.
It is based on 5 pillars: throughput, latency, quality of service, equipment density and energy consumption.

This network can operate at the same time as other types of networks, which promotes the interoperability of communicating objects, which are increasingly numerous in the private or professional sphere.Compared to 4G, 5G network offers 100 times faster connection speed. At the same speed, it consumes less energy than 4G.5G, thanks to its new network architecture and its capabilities, is not only an evolution of 4G but a breakthrough in the approach to the functionalities allowed by mobile networks.
The performance of 5G at the service of industry.
Resolutely focused on the future and innovation, the industry is counting on 5G to accelerate its digitalization and become even more competitive.
According to Accenture's Smart Service Welt report, Industry 4.0 offers the prospect of generating 6-8% annual production efficiency gains. 
The factory of the future must be fast and flexible, which implies that its means of communication must be too.

The speed, real-time performance and transmission reliability of 5G will transform communication in the industrial world.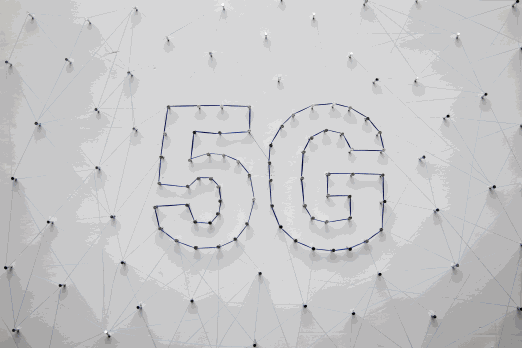 A wireless factory, in the cloud
With fixed 5G wireless routers in industrial facilities, no more cumbersome cables. Factories will therefore be more flexible, allowing production lines to be relocated and redesigned much faster.
With 5G, machines, robots and tools that have become high precision can also be wirelessly connected to each other and to the cloud.
In addition to increased performance, the 5G deployment will allow new very useful features such as network slicing. Define multiple virtual networks for a common physical infrastructure and optimize each one for a group of specific applications.Objectives: quality of service and of course, safety!
Generalization of massive IoT
Massive IoT is the ability to connect a large volume of machines and sensors, such as mOOnTAGs, at low consumption without power supply or wiring. 
The objective is to continuously receive key information on production through sensors and in particular to ensure preventive and predictive maintenance of production tools.

At EDITAG, whether for our applications of flow traceability or help with order preparation, we are already anchored in this lean approach of flexibility thanks to wireless.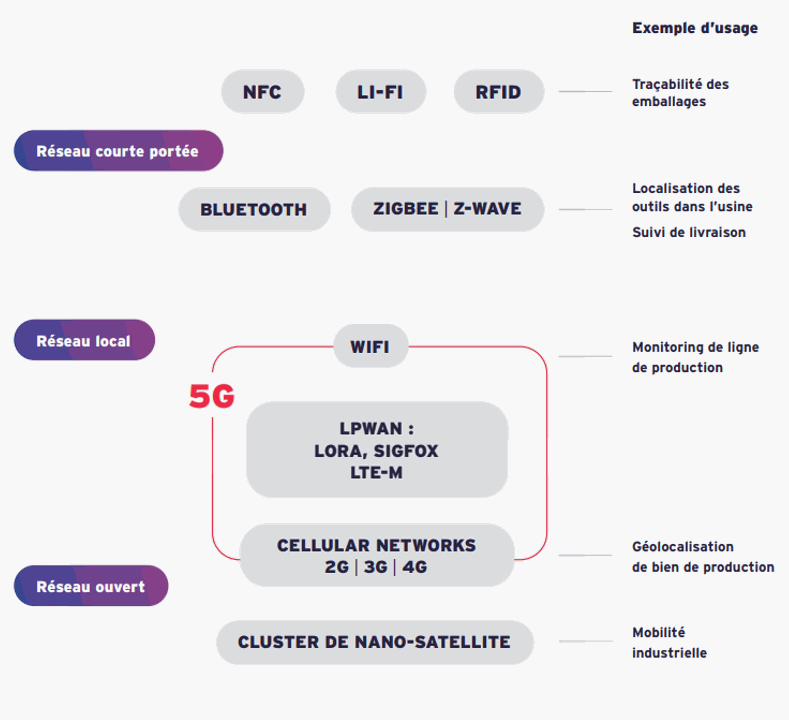 Testimony
L'AIF - Alliance Industrie du Futur wrote a document presenting the benefits the benefits of this new network, in which LACROIX Electronics testifies.
In 2016, the transformation project of the French factory of LACROIX Electronics was labeled "Vitrine Industrie du Futur" by the AIF. 
Electronics Lacroix explains: "The ambition is to rethink and optimize the electronics industry by automating and digitizing production means, by building a reliable ecosystem, while considering the environmental and quality issues of work life. "
For this company, 5G supports the development of intelligent data mining by transporting large volumes of data and considerably reducing latency times, in complete safety.
It remains to be seen how quickly 5G will revolutionize the French industrial landscape.
The objective for IoT system providers like EDITAG will be to make this revolution accessible to all industrial companies, whatever their size, thanks to solutions that are easy to deploy.