In a rapidly changing world, the museum seeks its place between new technologies, new visitors and more and more constraints. As proof, the numerous debates within ICOM to take into account the new elements, without forgetting the museum's traditional missions: to conserve, study, transmit ...
Definition adopted at the 22nd ICOM General Assembly in Vienna, Austria, August 24, 2007:
"The museum is a permanent non-profit institution, at the service of society and its development, open to the public, which acquires, conserves, studies, exhibits and transmits the tangible and intangible heritage of humanity and its environment to study, education and enjoyment. "

Proposal considered at the ICOM GA on September 7, 2019, in Kyoto, Japan and whose vote was deferred: 
"Museums are inclusive and polyphonic places of democratization, dedicated to critical dialogue on the past and the future. Recognizing and addressing the conflicts and challenges of the present, they are the repositories of artifacts and specimens for society. They safeguard diverse memories for future generations and guarantee equal rights and equal access to heritage for all peoples. Museums are not for profit. They are participatory and transparent, and work in active collaboration with and for diverse communities to collect, preserve, study, interpret, exhibit, and improve understandings of the world, with the aim of contributing to human dignity and social justice, global equality and global well-being. "

How museums cope with the Covid-19 context
In addition to all these challenges, there is a particularly difficult human and economic context.
Article by France Culture "Covid-19: how are the museums doing" underlines contrasting situations between cultural establishments according to their geographical position and their economic model since the end of the (first?) confinement.
"However, it remains much better than abroad, in particular in the United States where establishments have already gone so far as to sell works to survive."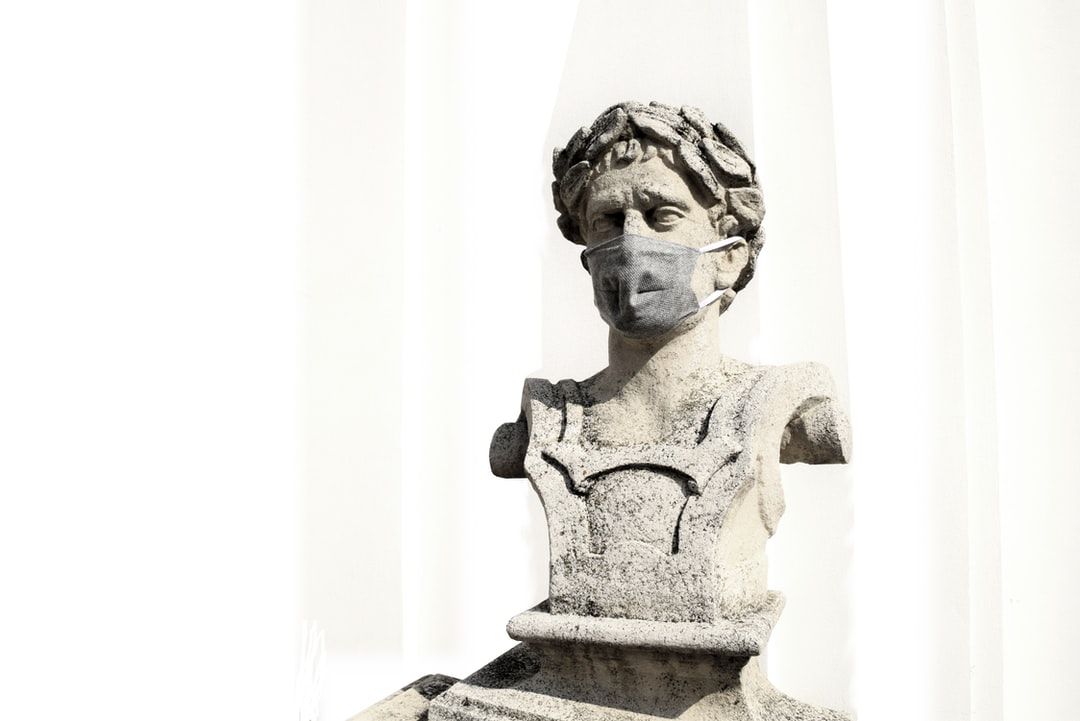 "Smaller structures do better" 
In fact, museums in the provinces or small Parisian establishments are experiencing a drop in attendance much less than that of large establishments. 
(75% in July and 60% in August for the Louvre, the Musée d´Orsay-musée de l'Orangerie suffers a loss for 2020 of 28 million euros).
Émilie Girard, scientific director of Mucem and vice-president of the French branch of ICOM, the International Council of Museums, explains: "For museums in the regions, the local public has gained a foothold in their establishments. So the difference in attendance is less important than in Parisian museums, which are more concerned with a foreign tourist audience. " In fact, in the summer of 2019, foreigners represented three quarters of visitors to the Louvre, 80% to Versailles. 
The American taboo
While the situation in France worries the cultural world, a milestone has been crossed across the Atlantic. 
Until April 10, 2022, establishments now have the right to put works on sale. "On October 15, the Brooklyn Museum in New York put up for auction twelve of his works, from Courbet to Cranach the Elder, including Corot."
In France, this decision is shocking because it goes against the very definition of the museum. European establishments are also used to being able to count on public aid in the event of an economic problem.
Jean-Michel Tobelem, associate professor at the University of Paris 1 Panthéon-Sorbonne, director of Option Culture (a research and advisory body), explains: "museums must" reflect on their fundamental mission "".For him, certain large establishments such as Parisian museums must understand that their mission is not to increase the number of visitors each year to generate more money but to serve citizens. In addition, he underlines the importance of bringing back local visitors to these museums:"Foreign visitors are absolutely welcome, but in my opinion we end up discouraging our fellow citizens. There are millions of French people who can easily access the great French cultural establishments in Paris: they do not rush there. It is damaging. . Did we give the impression that ultimately these establishments were more to welcome foreign visitors, and that the French would come only once in their lifetime? regularly? I'm not sure. We're not here to welcome more and more visitors who come further and further away to make more and more money. "
It remains to be seen how the situation will evolve now, but for Emilie Girard, museums are aware that they must move forward slowly and that they will have to reinvent certain models in order to survive and cope.