Digital Mobile Andon system
Digitize LEAN tools.
Use IoT to simplify field ANDON alerts.
Find out how to add Andon features into your IIoT solution for an improved reactivity of your operations, prevent bad trends and make your team focused on shared objectives.
Goals:
- Localize and categorize field alerts.
- Save time to trigger fast corrective actions.
- Avoid using multiple non integrated systems choosing multi-function hardware devices (wip management, kiyting...) for an intrinsically "lean" digital solution.
- Have a real time visualization of the performance indicator.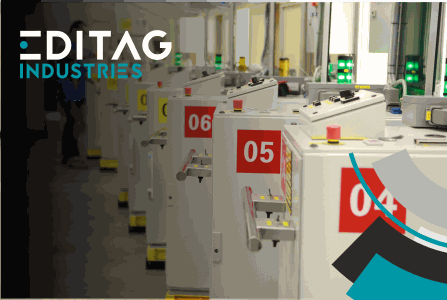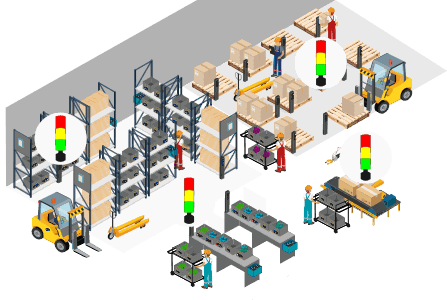 Choose an IIoT solution that is quick to deploy and easy to maintain.
Our all-in-one evolutive solution prevents to deploy heterogeneous multi-vendor solutions, and offers an optimized TCO, a seamless integration for a fast ROI..
The EDITAG Industries system makes it possible to control existing equipment to make it wireless and connected.
EDITAG Industries offer is composed of several hardware and software modular building blocks providing a multi use-case usage.

Collect & Localize
The IoT mOOnTAG sensors make your equipment and processes intelligent and communicating.

Our entire mOOnTAG range integrates Andon field alert detection features.
Your may deploy your EDITAG Industries solution to fulfill Andon needs only or take use of Andon features natively integrated into your kitting solutions, follow-up of work in progress and localization, line edge replenishment... Andon mOOnTAG solution is compatible with your existing visual/sound alert hardware.
You can eliminate the need for a separate Andon solution.

Share & Communicate
mOOnTAG exchange events and field operation related data in real-time thanks to long range radio frequency transmission.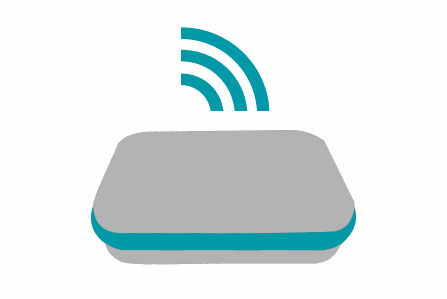 mOOnTAG can operate on a proprietary and private/public network. Necessary infrastructure to deploy is therefore minimum.
Monitor & Improve
Field Andon alerts collection gives you the ability of truly monitor precisely, in real-time your industrial performances.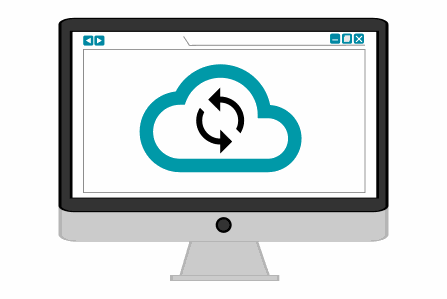 Our software edge controller LOKEOS is configurable to fit your environment and has powerfull monitoring and visualisation features.
It offers interfaces toward existing applications (MES, ERP, WMS, IoT Platforms) and 3rd party devices (AGV/AGC, RFID readers...).
The solution thus allows autonomous or fully integrated operation.

Real-time hyperlocalization.
Real-time monitoring and tracking.
Automatic production step tracking.
Wireless solution = flexibility.
A question, a project, a comment, an idea? Contact-us !
Discover the other IIoT EDITAG Industries applications
Lean. Connected.
The solution for picking and distribution processes.
In real time, the "milk-man" knows which workstations need to be resupplied.
The solution for real-time monitoring and indoor/outdoor hyperlocalization of in-process and assets.
Take the first step to 4.0 industry.